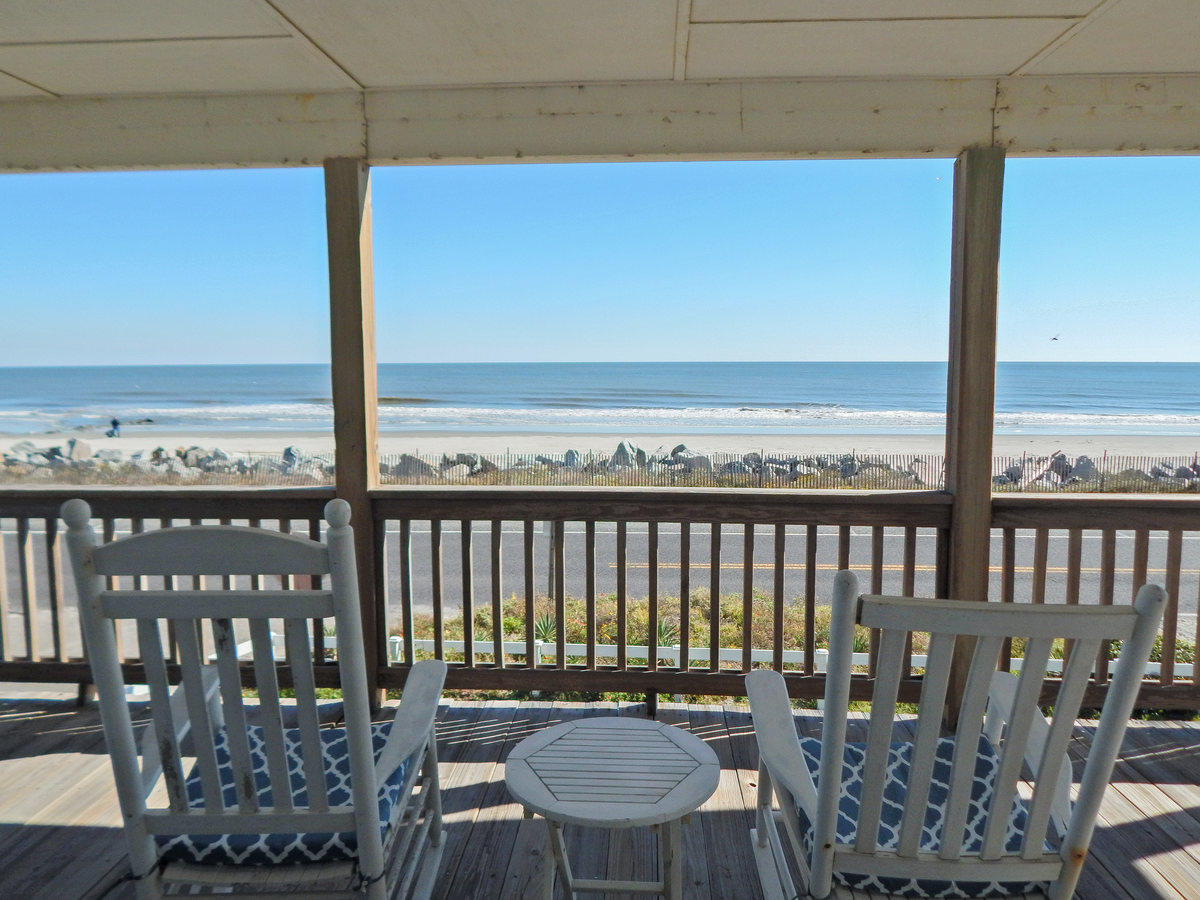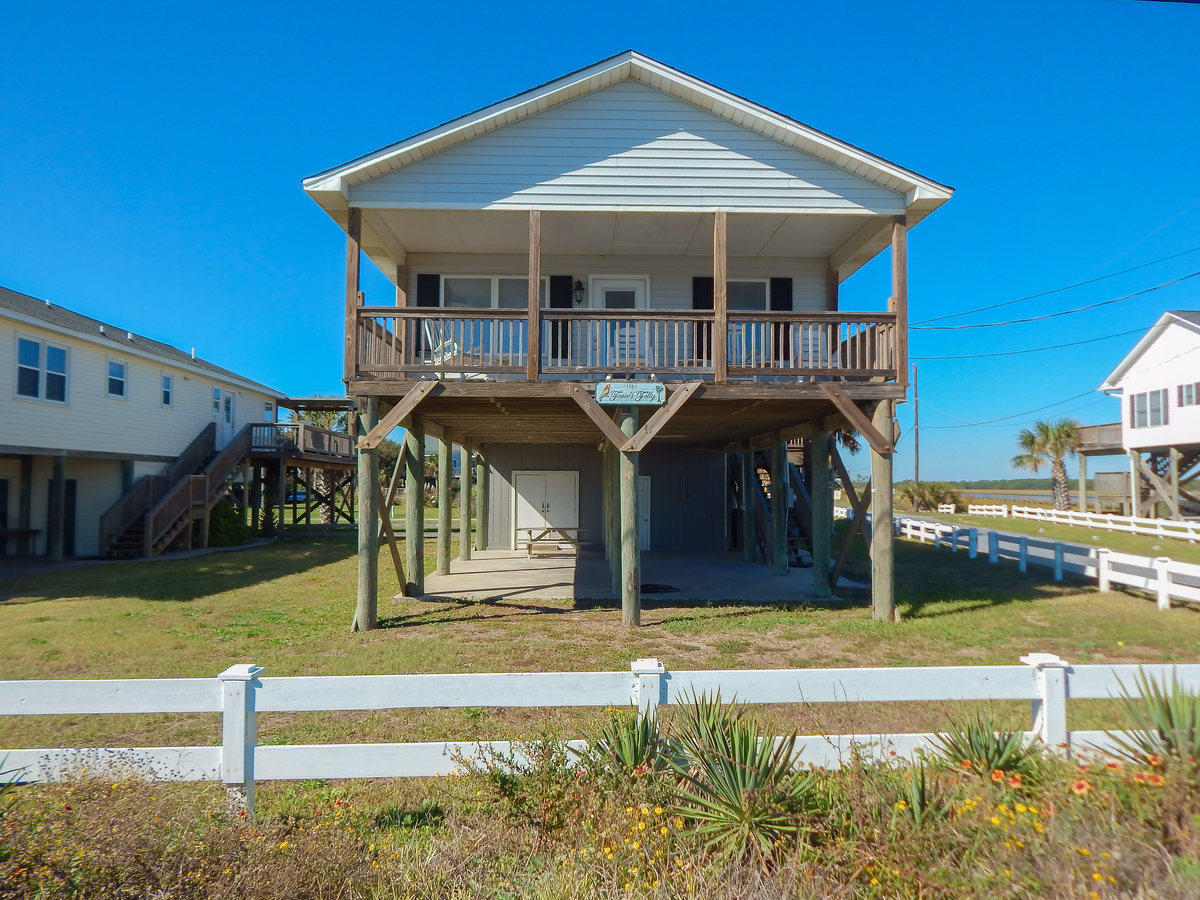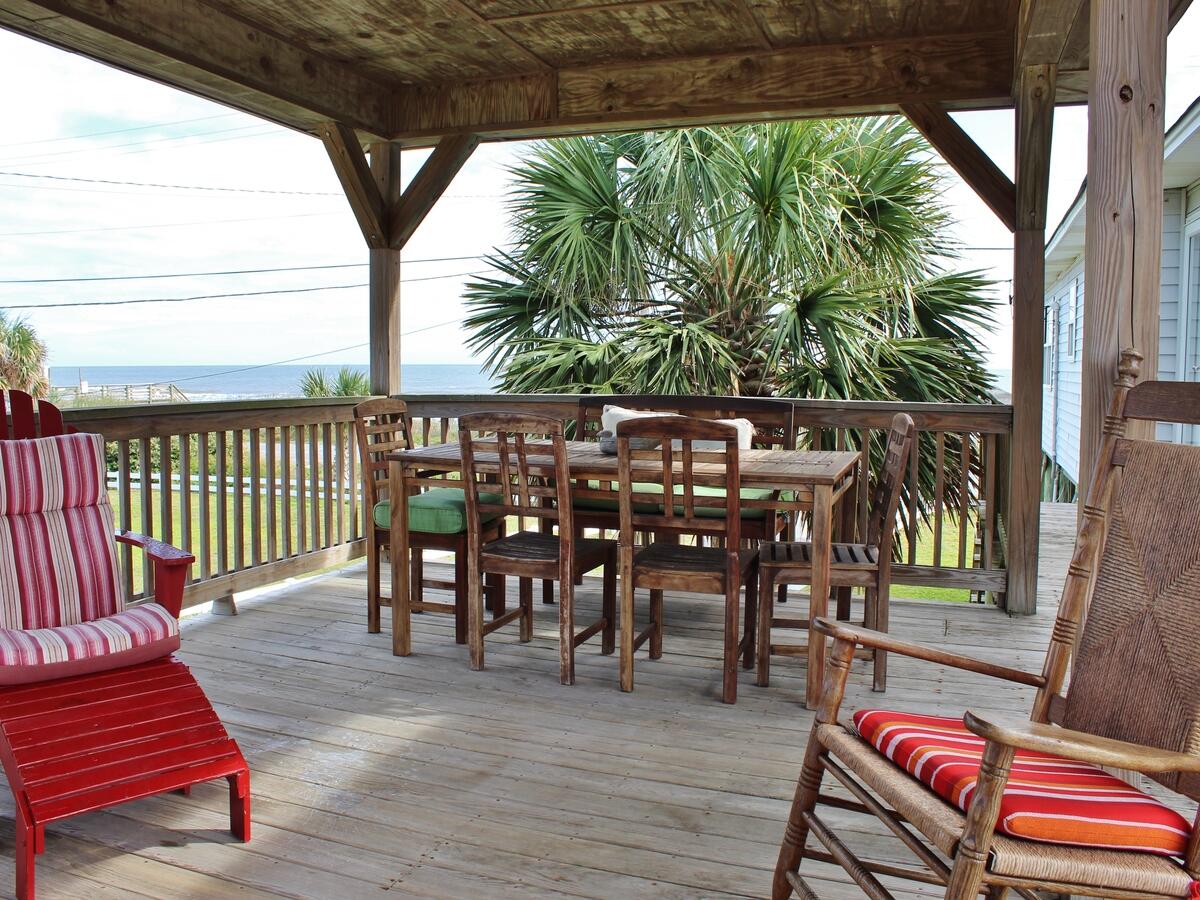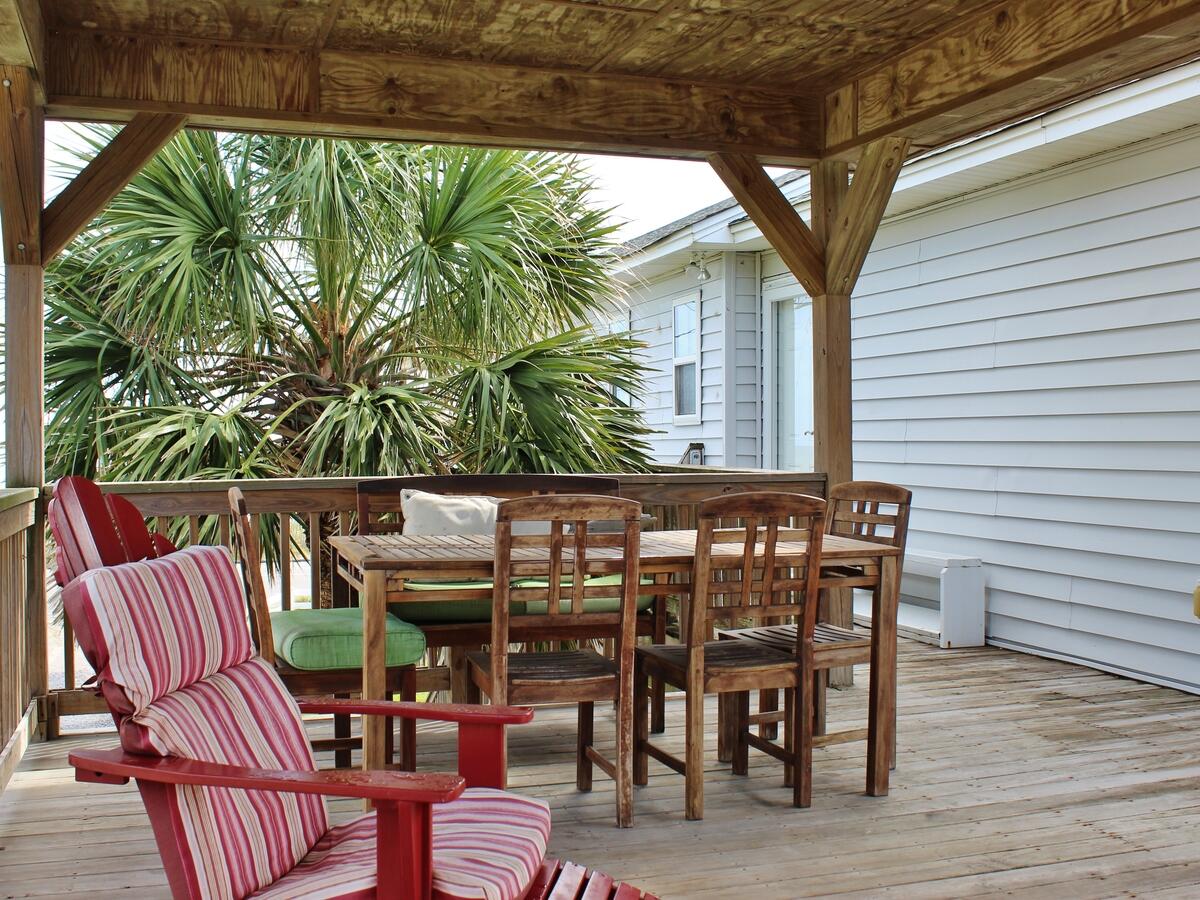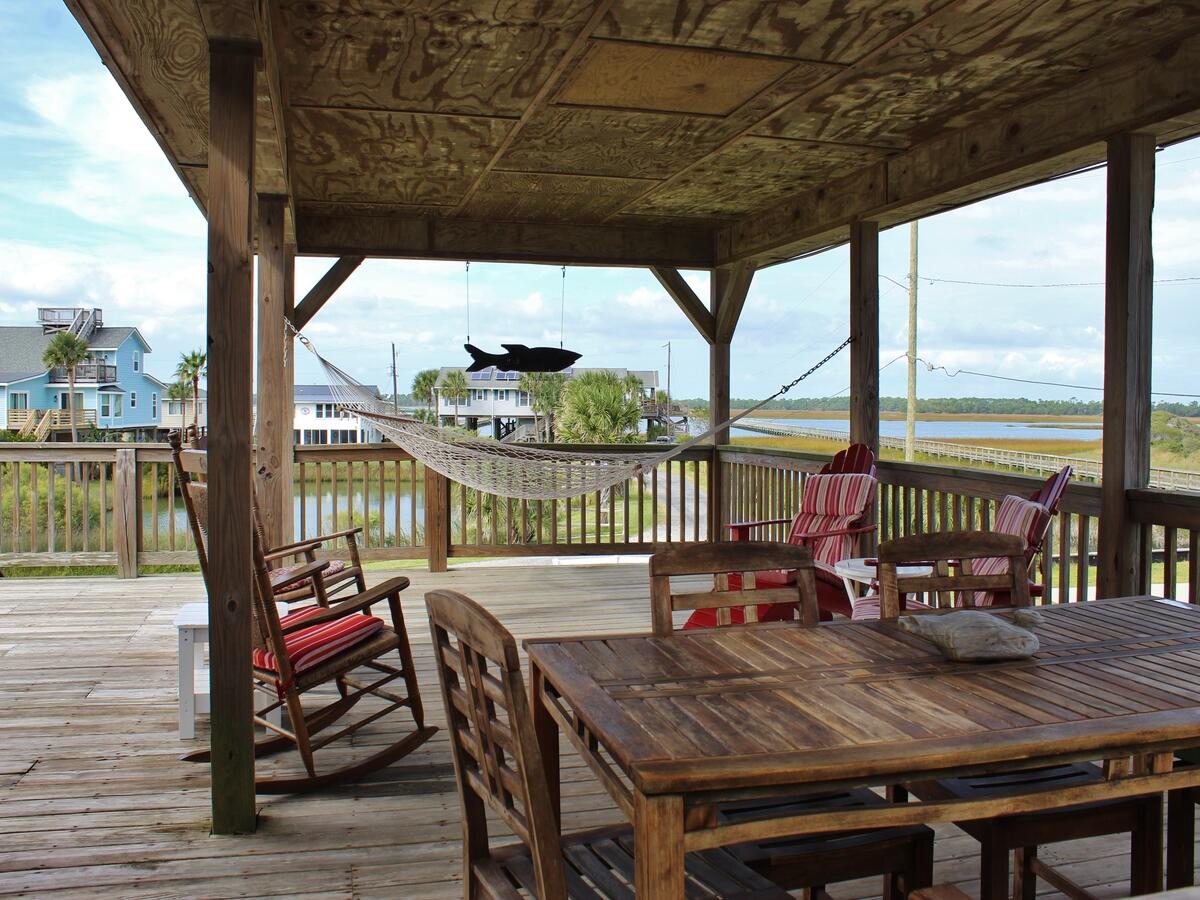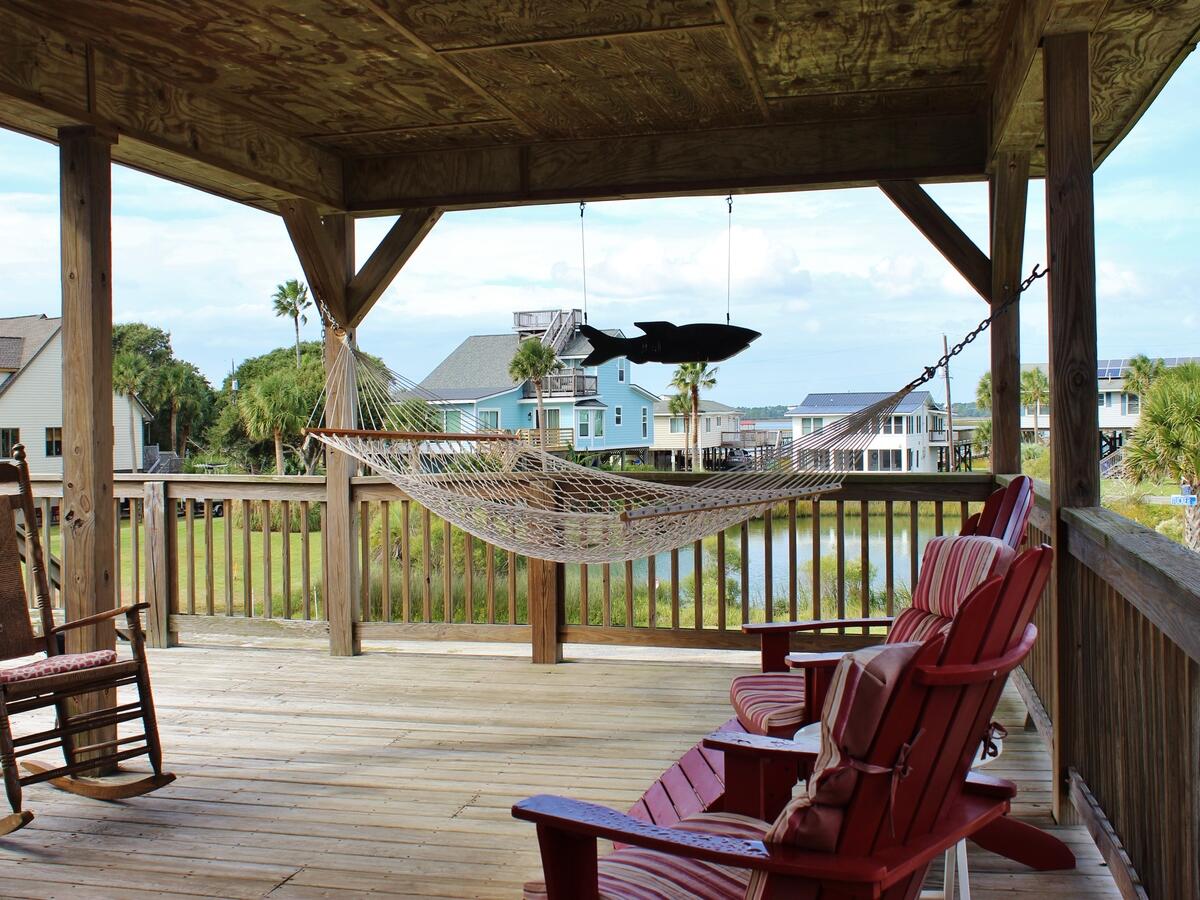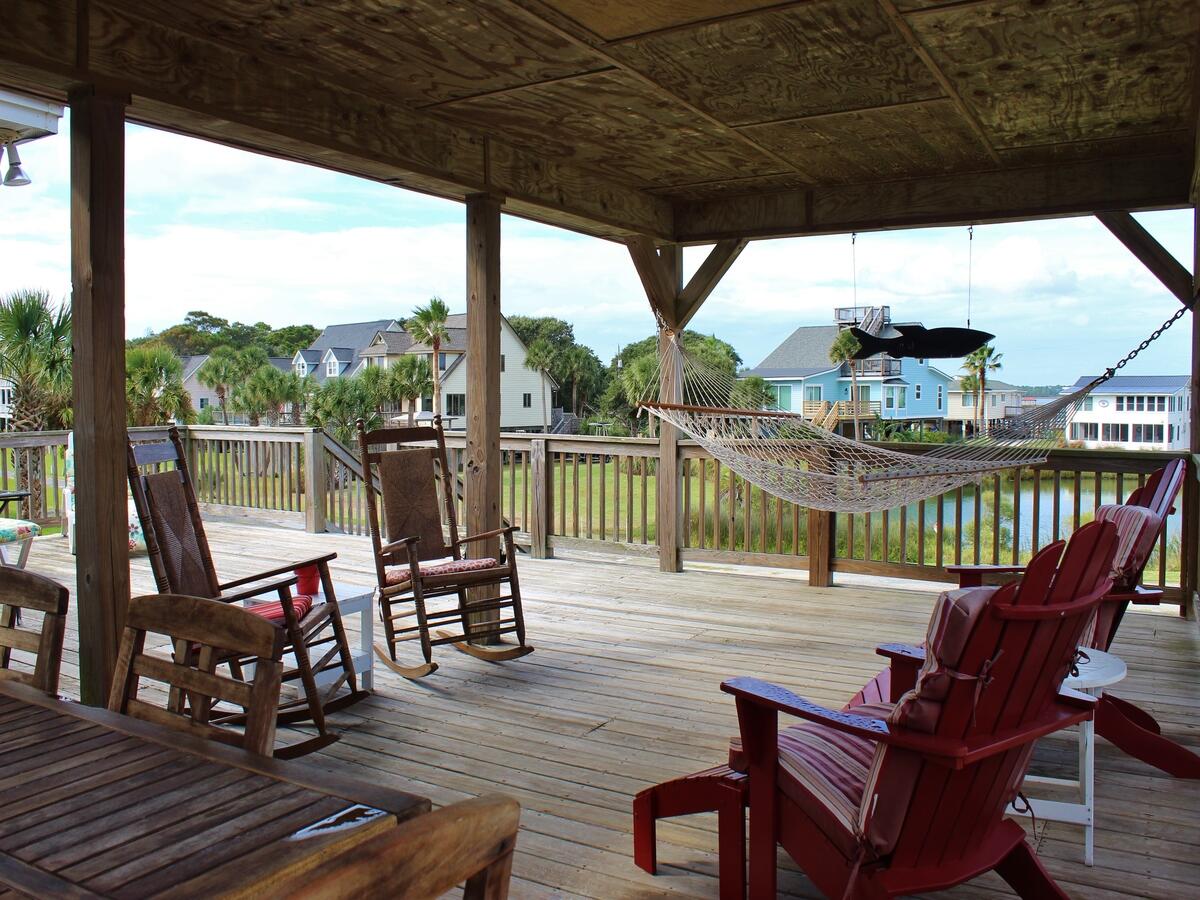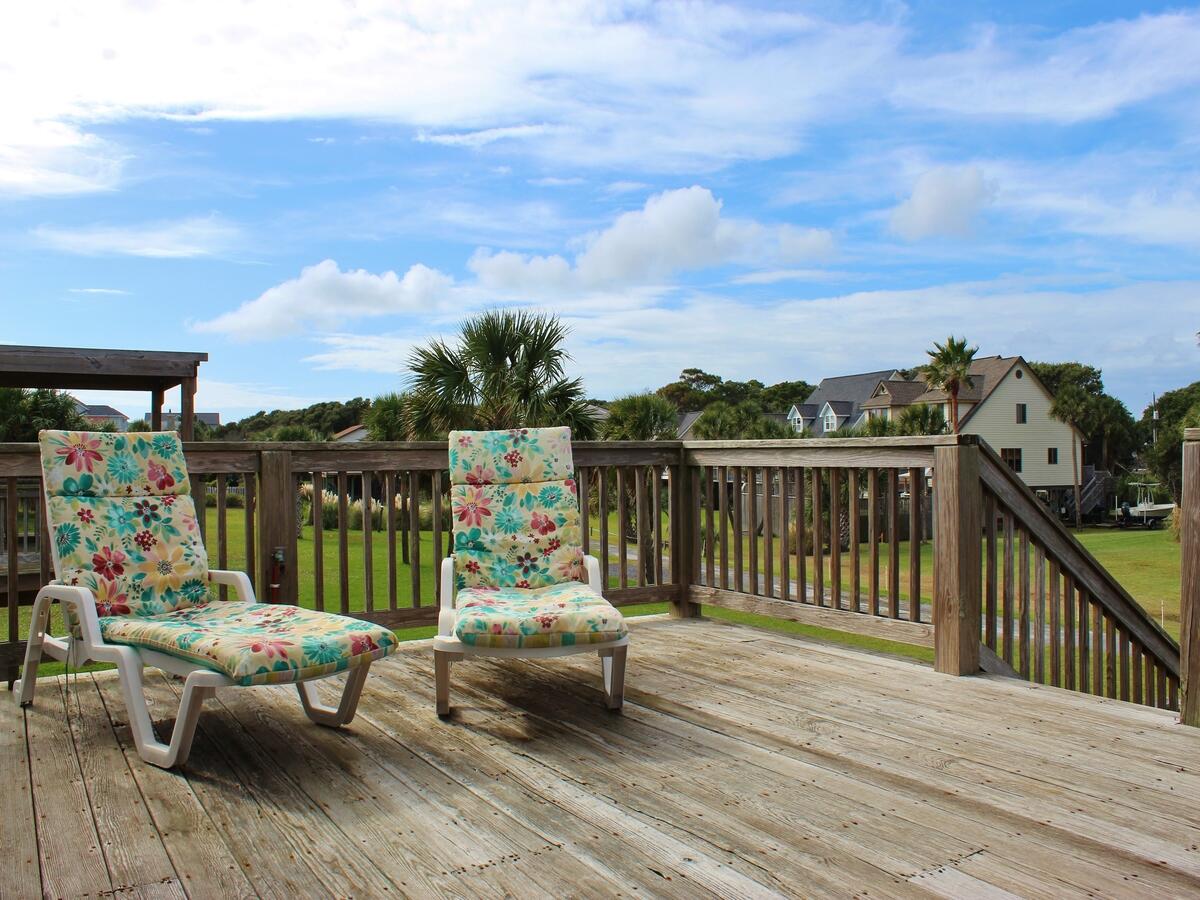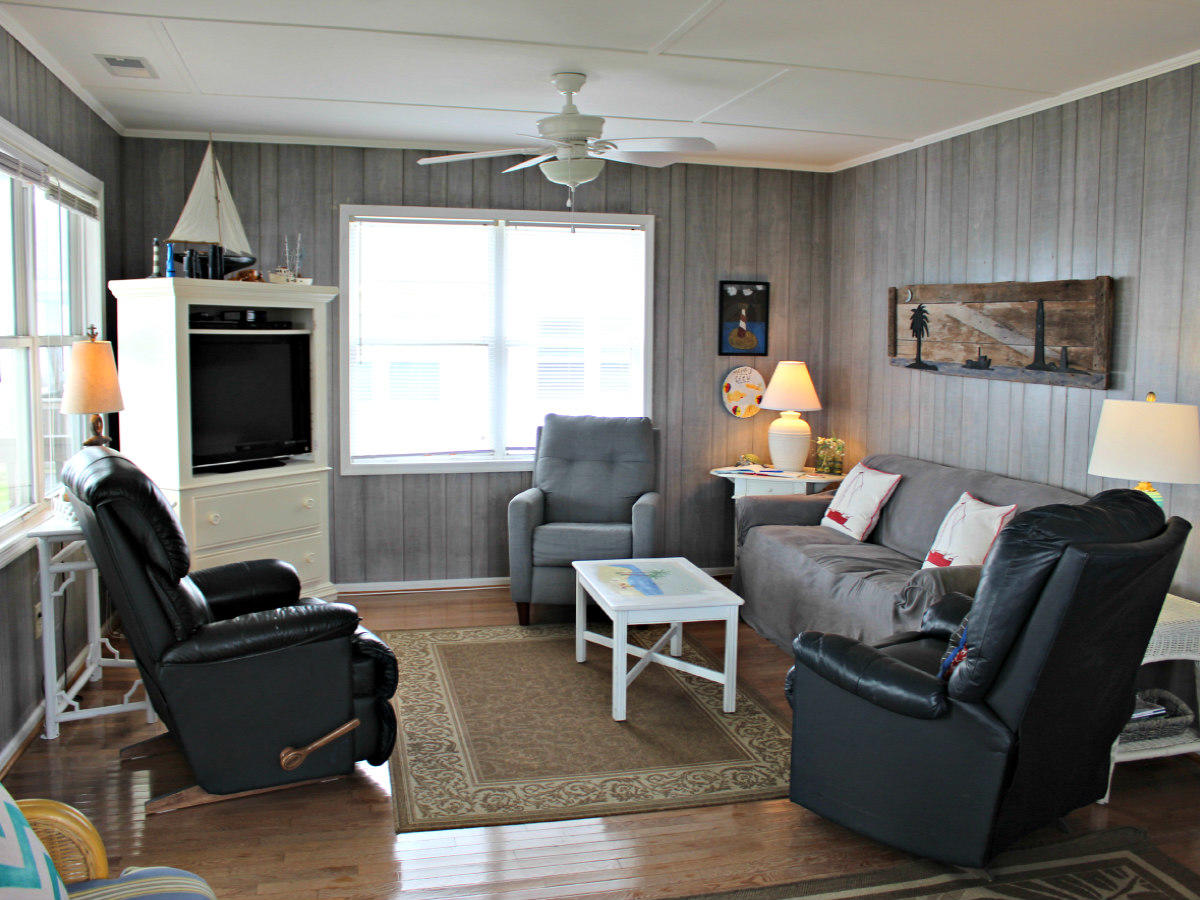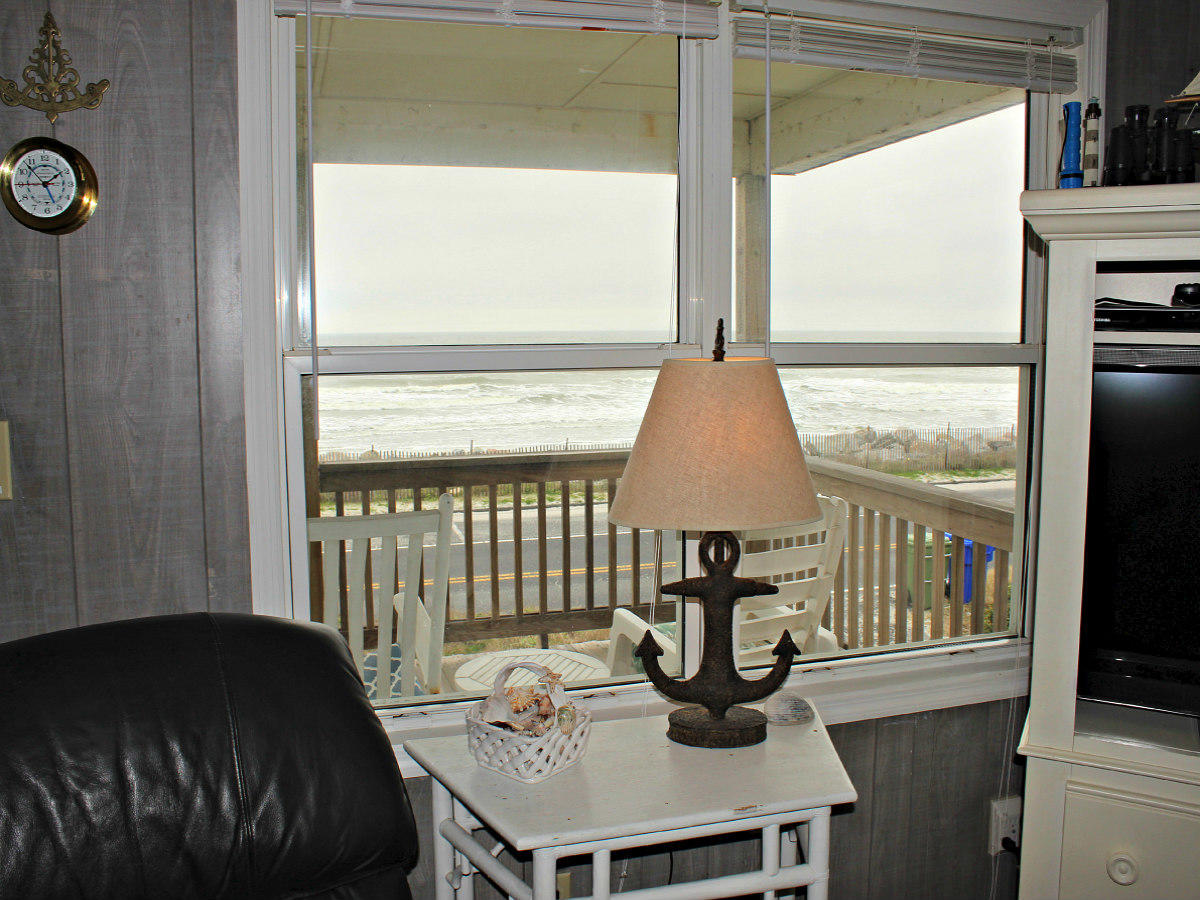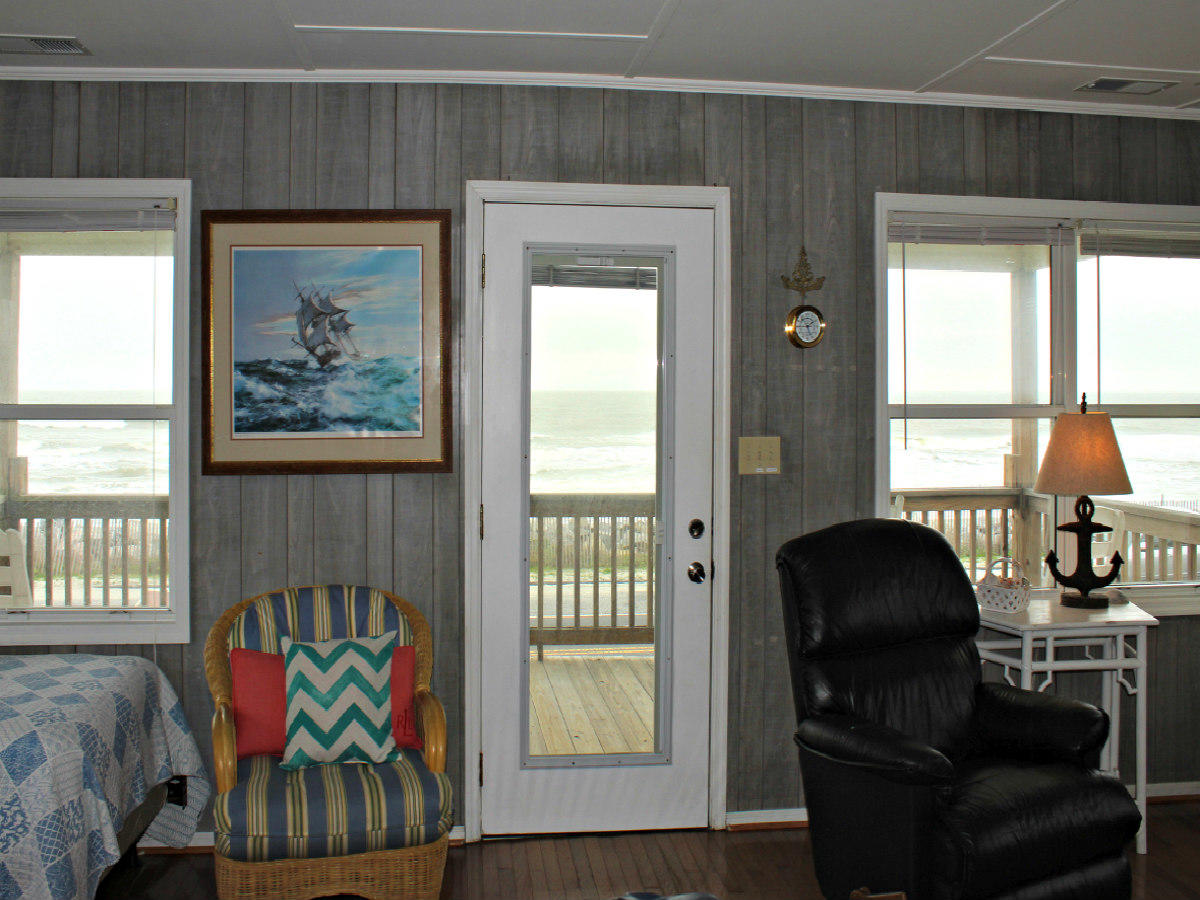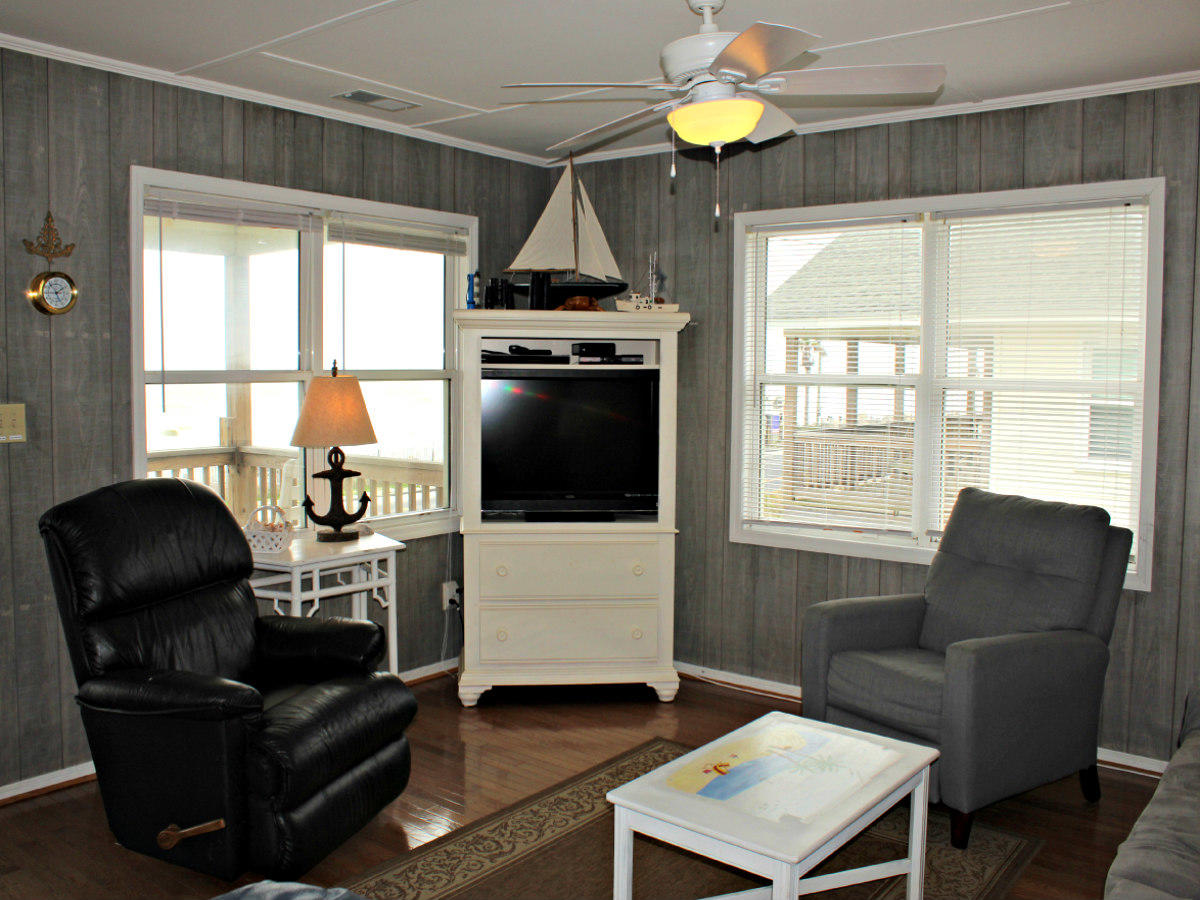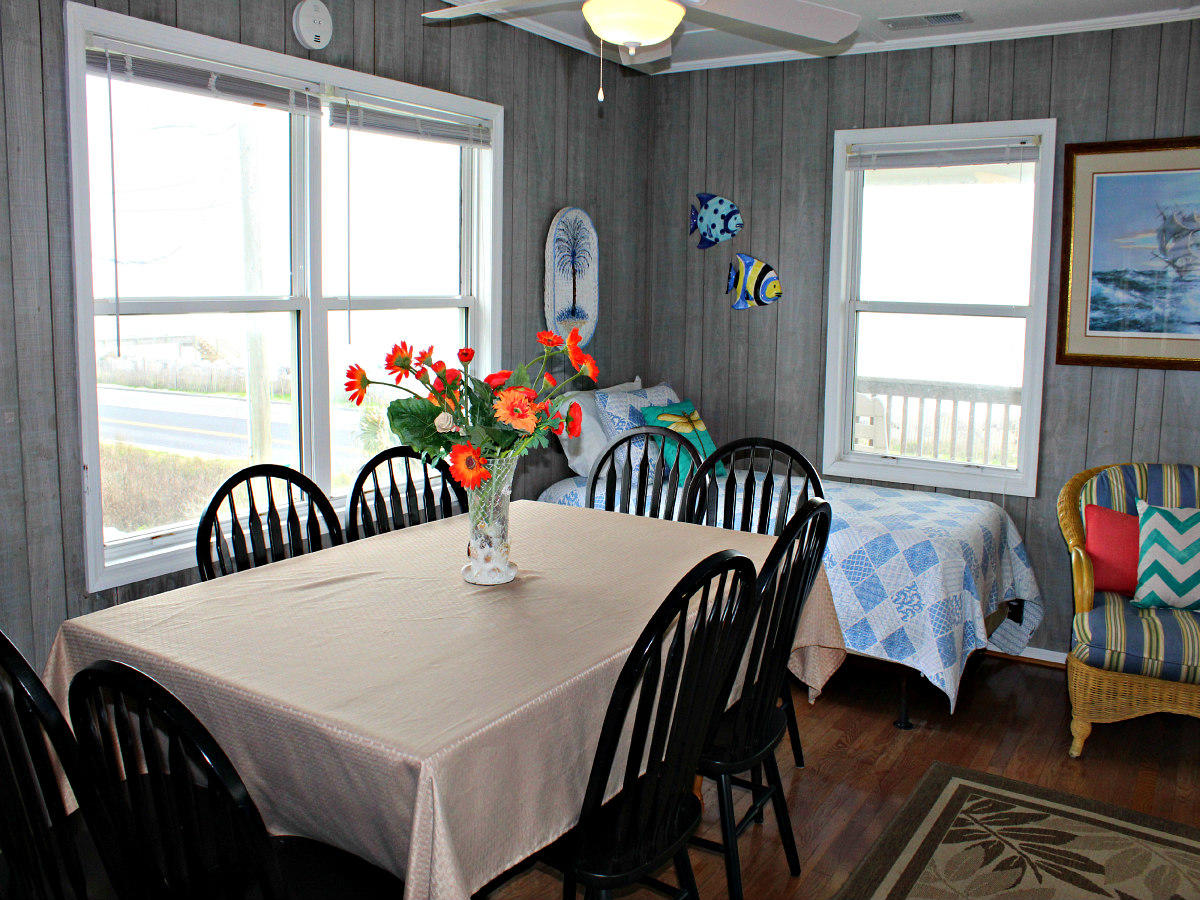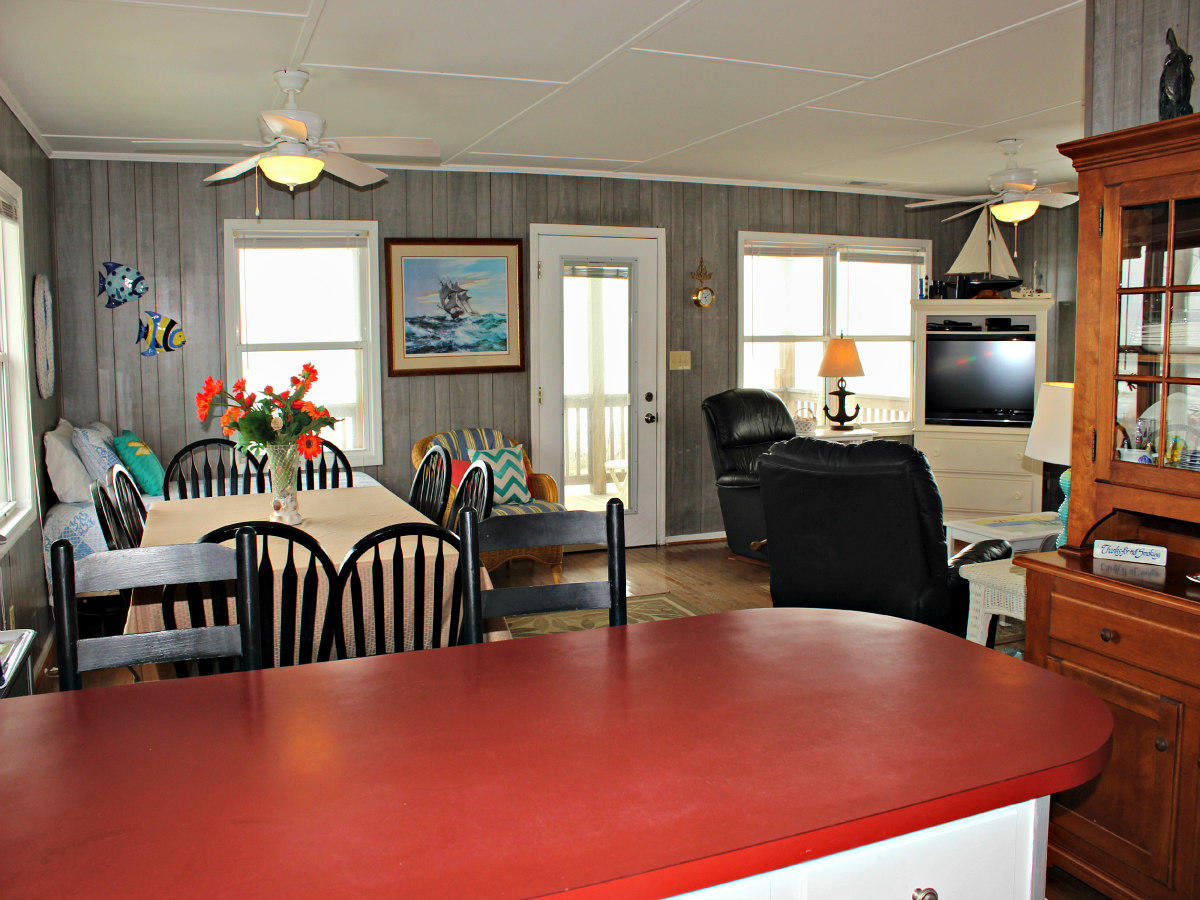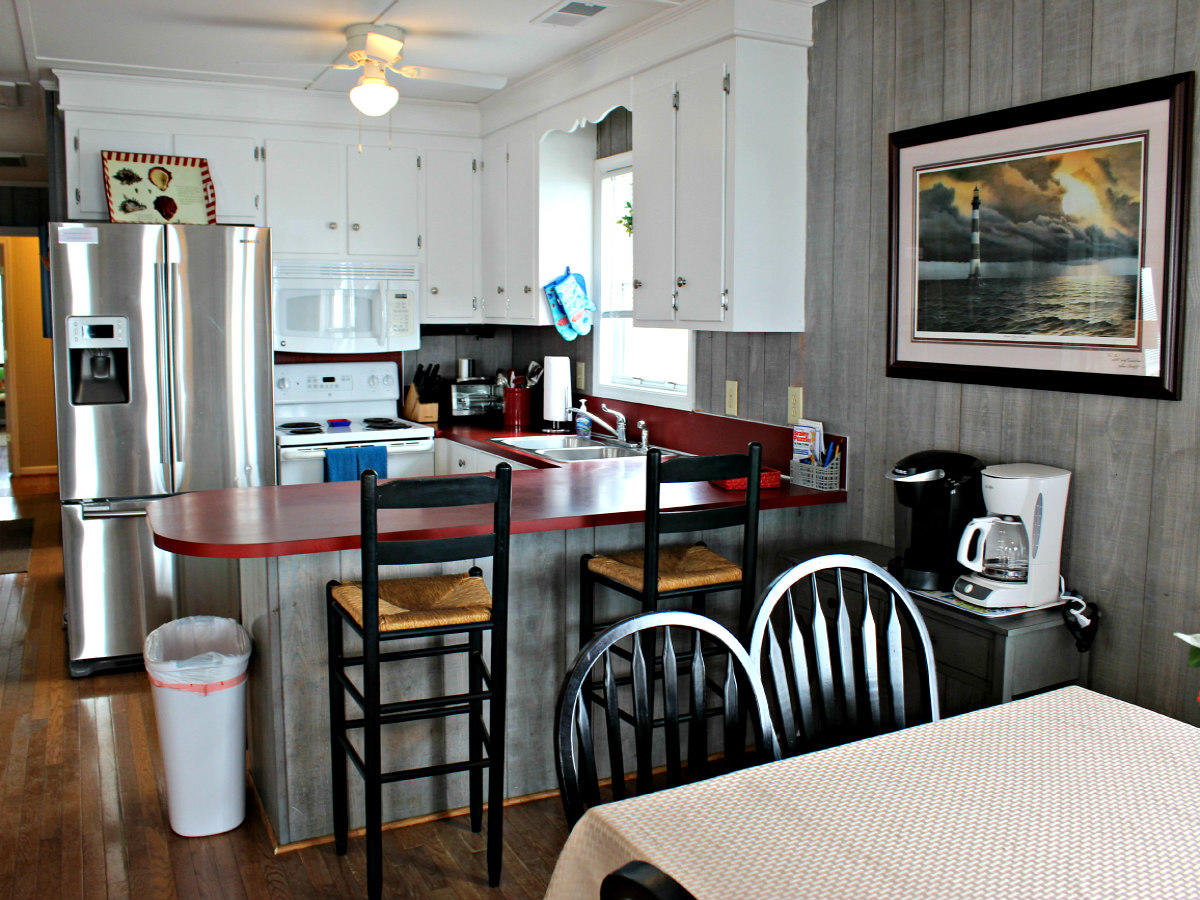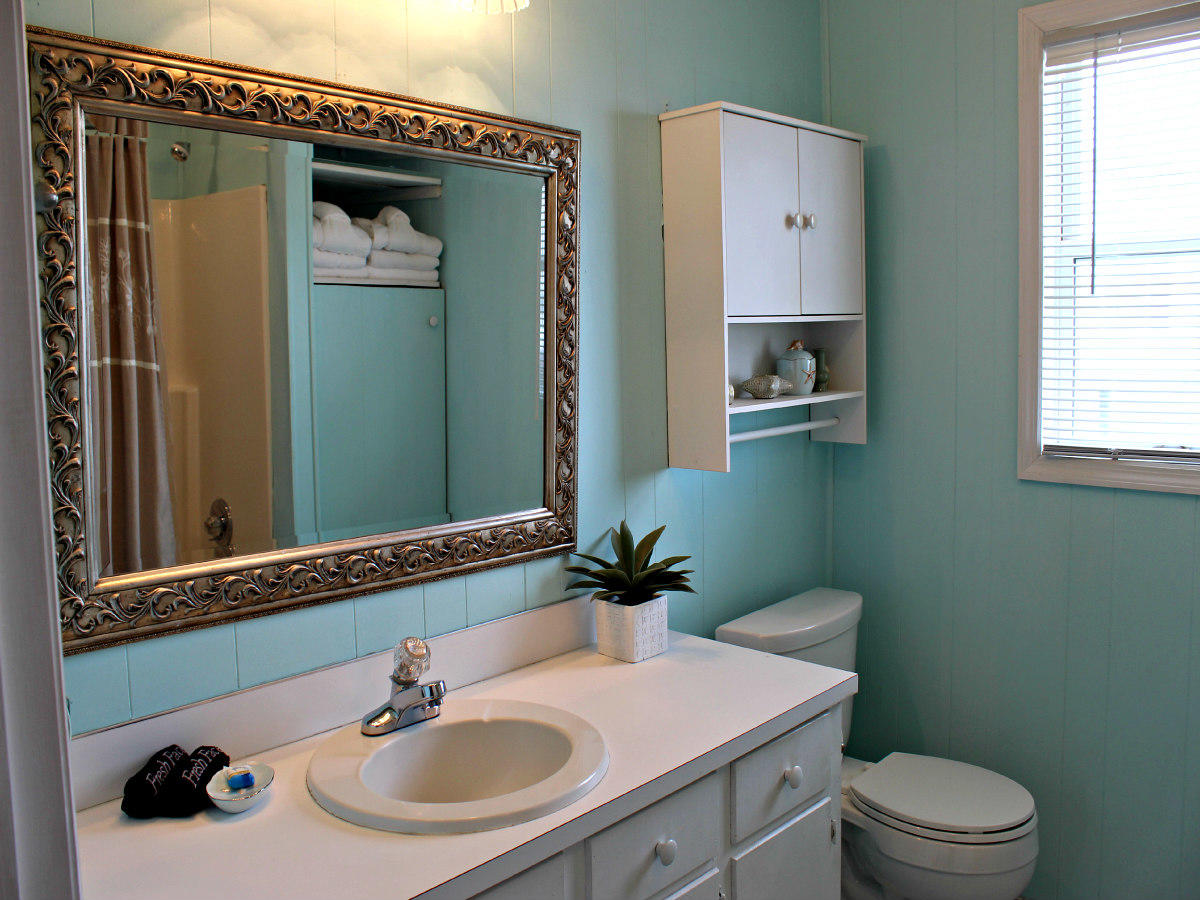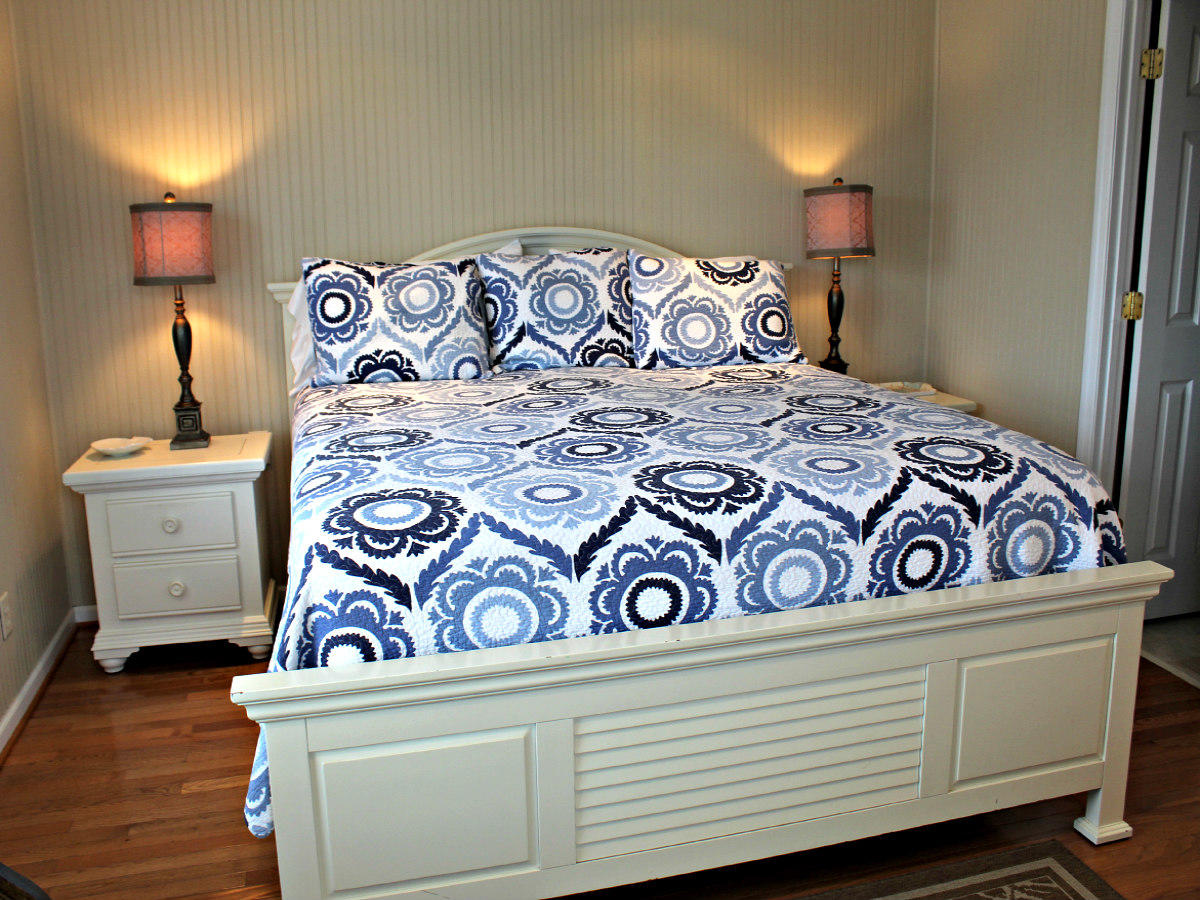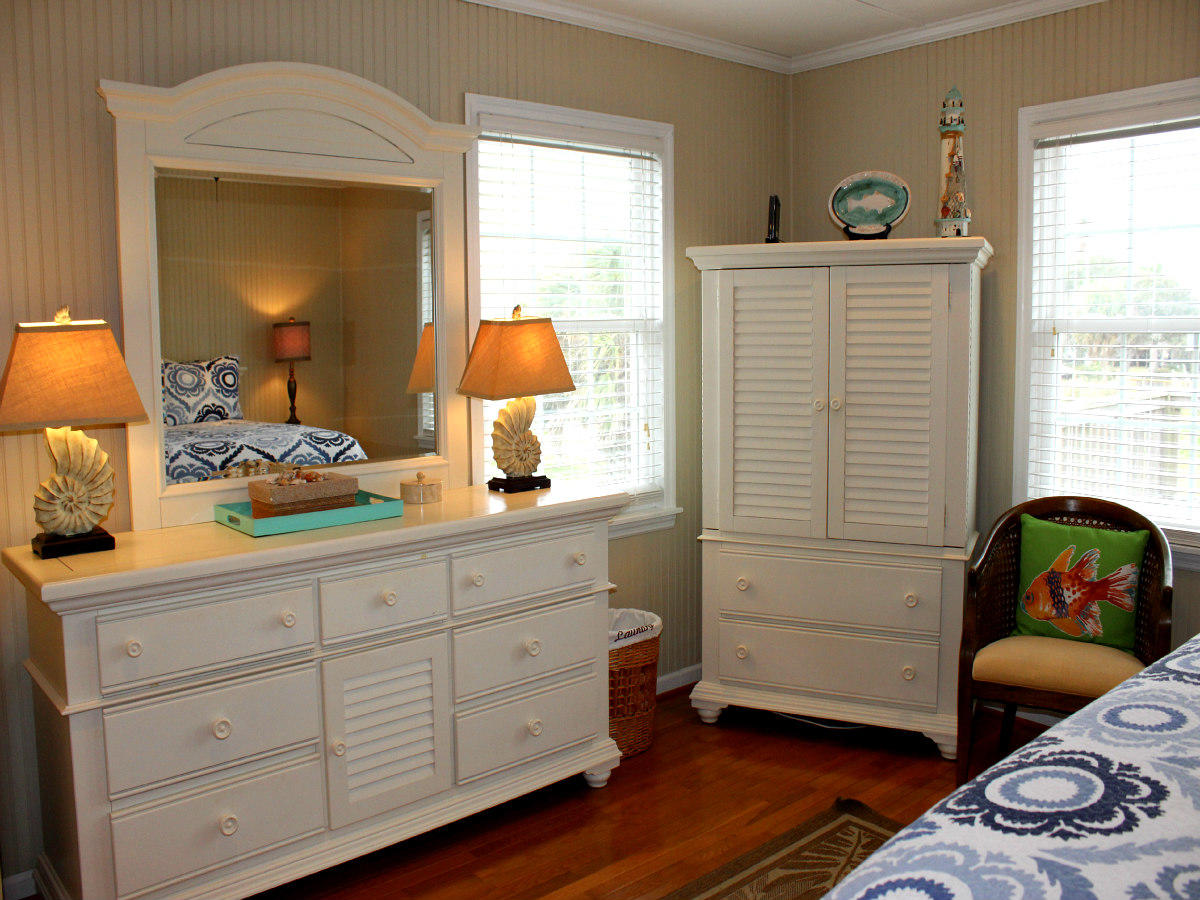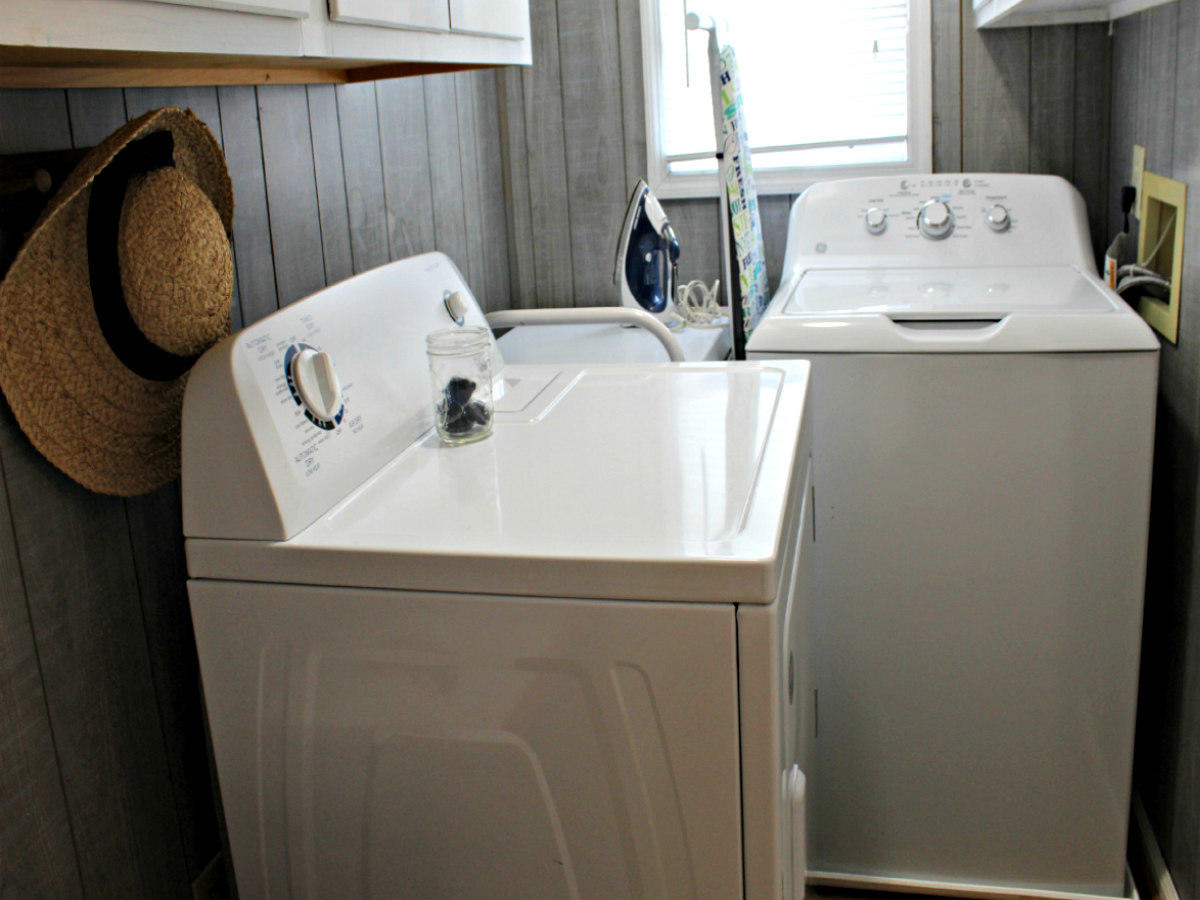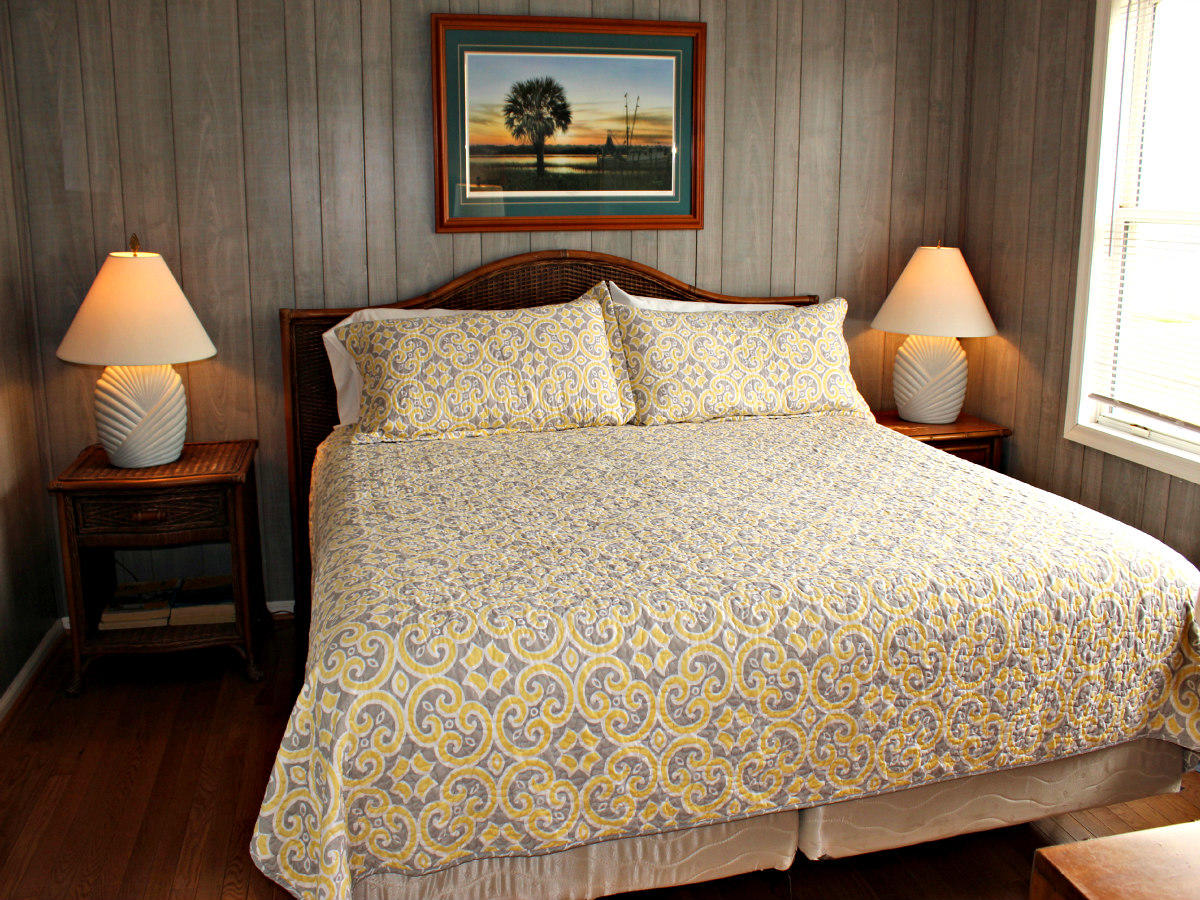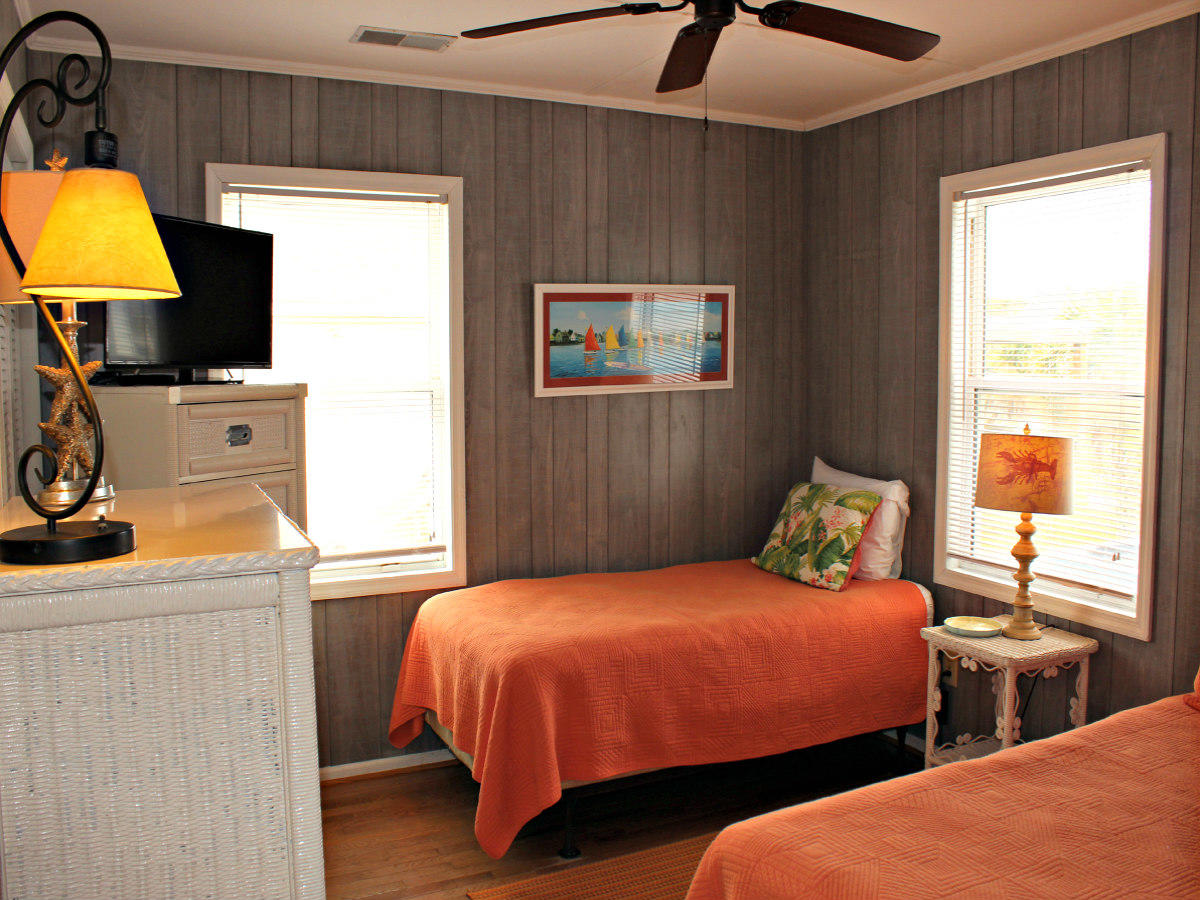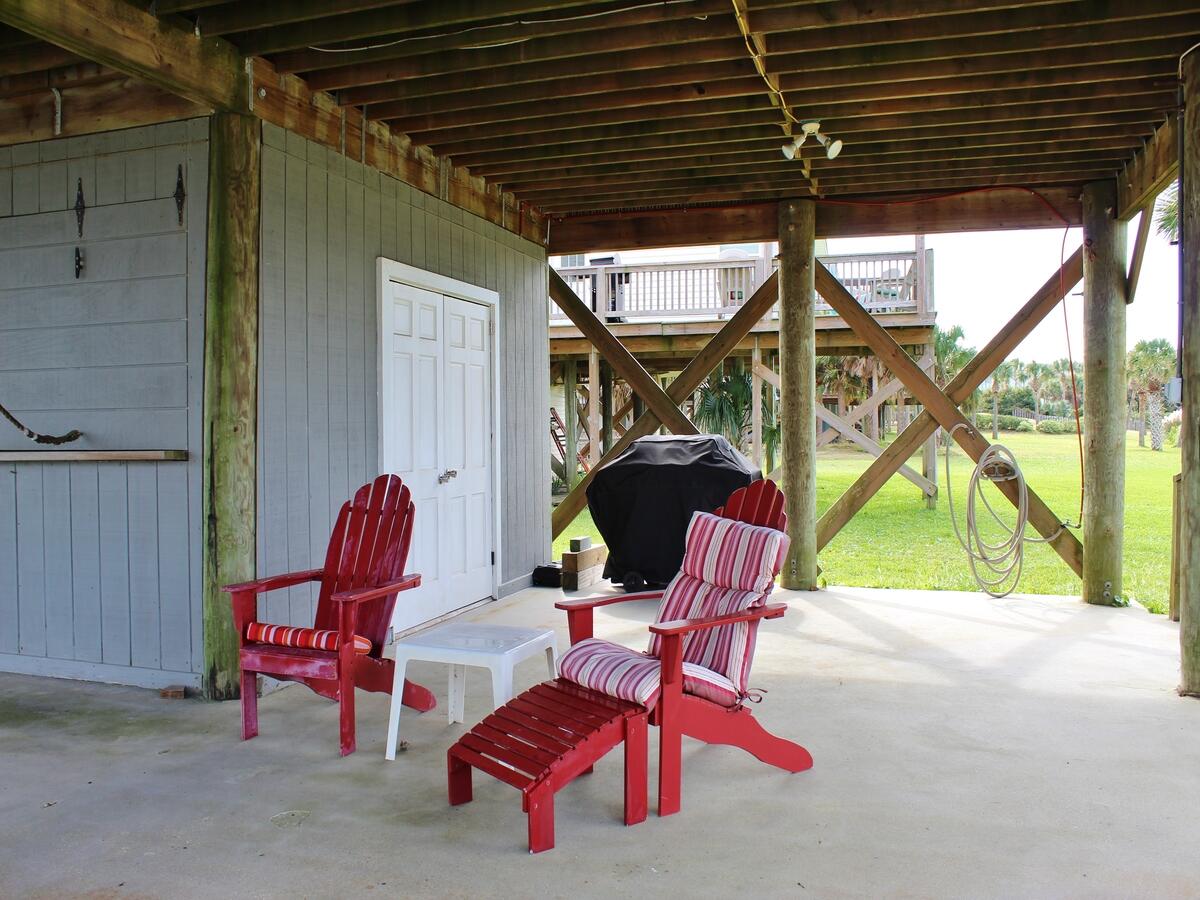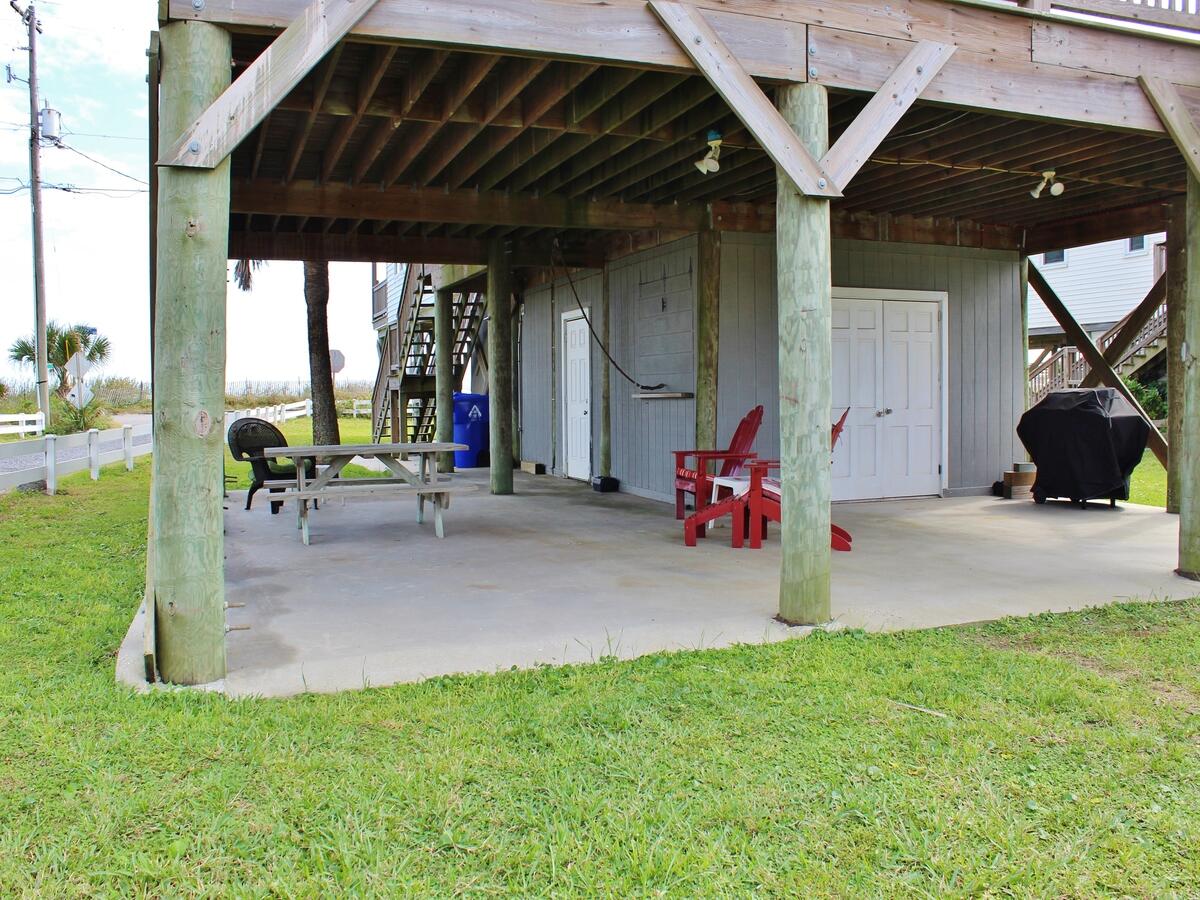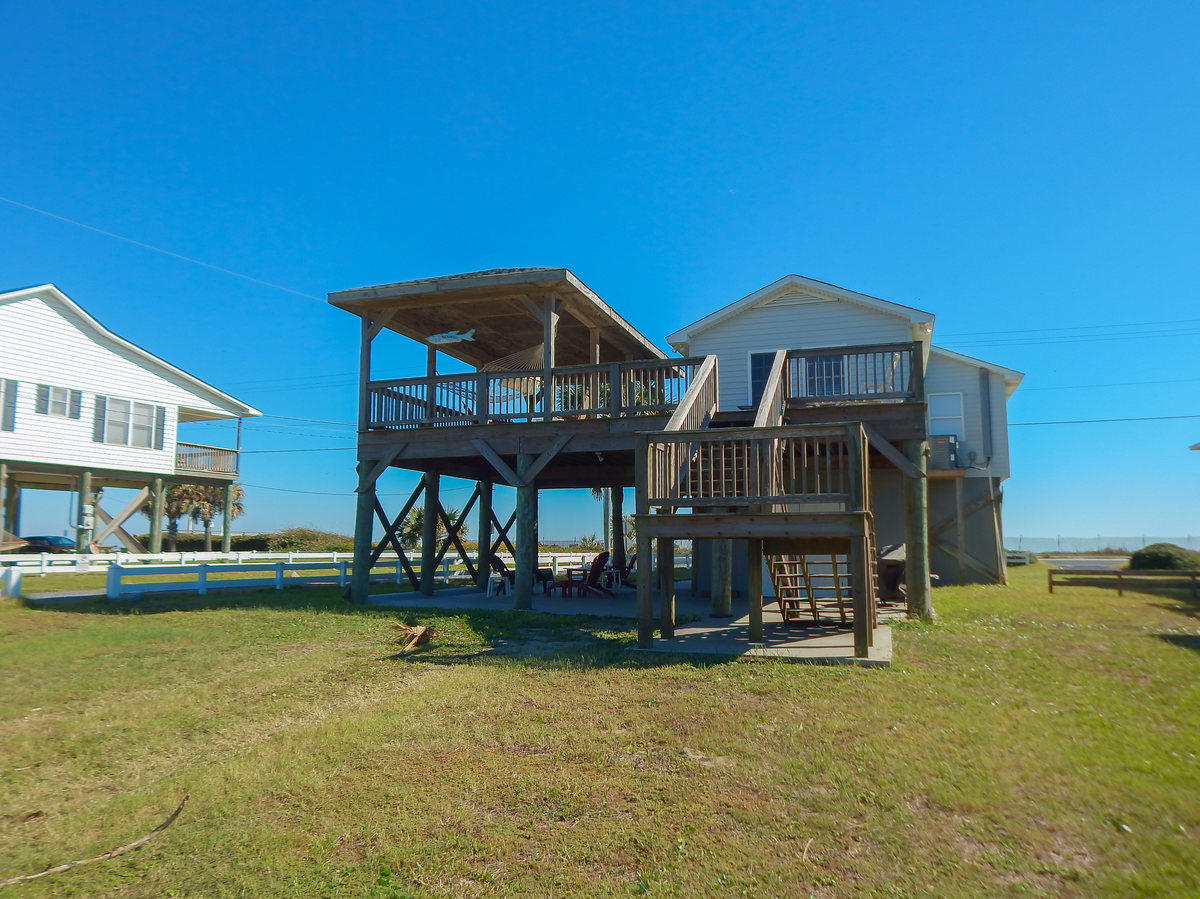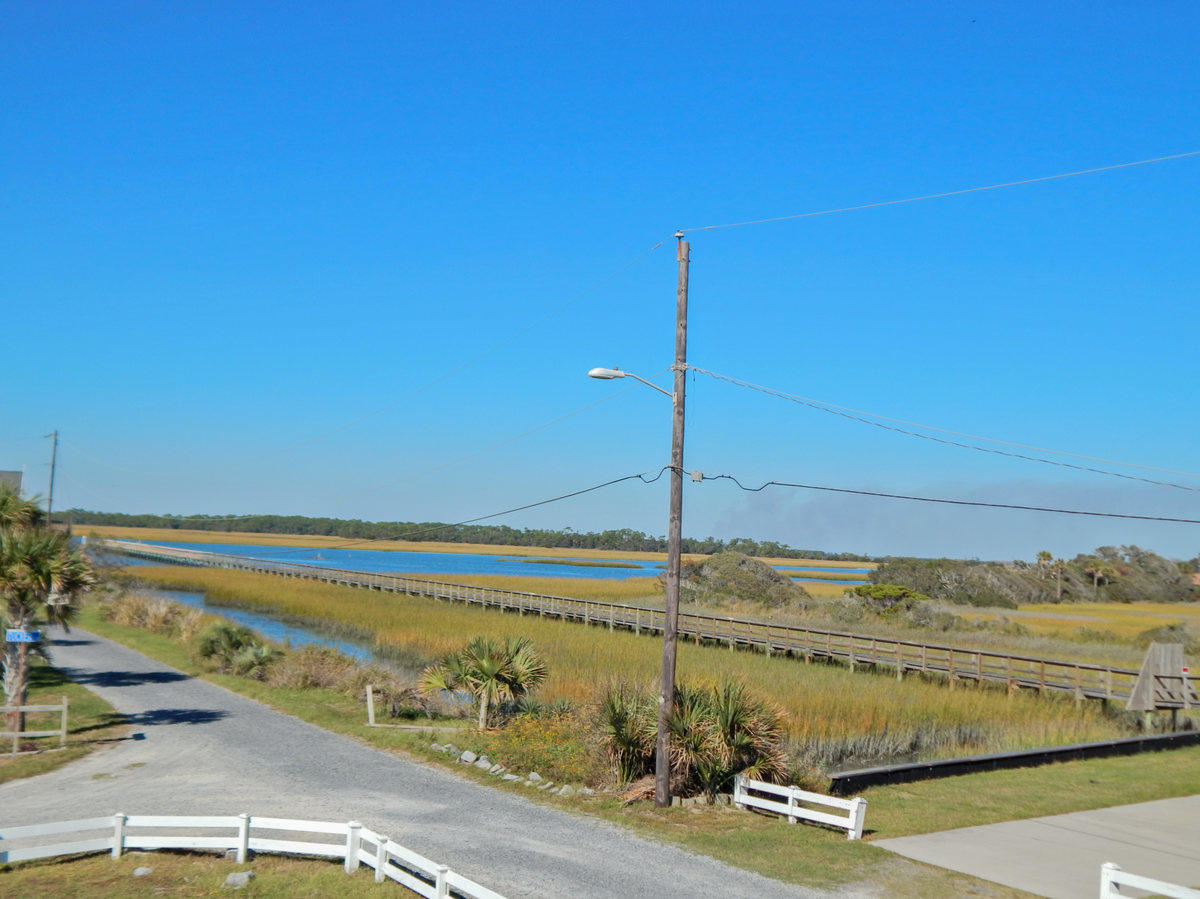 Another of Folly's Best! This 3 bedroom, 3 bath elevated house is located at the Folly Beach Washout. Sit on the front porch and take in an unobstructed view of the beach. Watch skilled surfers, boats sailing by and dolphins playing. A huge partially covered deck on the side and back offers a picturesque view of the Folly River and the Morris Island lighthouse.
This is so much more than just a rental house! The owners spend most of their summertime here, so you know the house is immaculately maintained. The inside is very clean with very nice furniture and amenities. The living area is comfortable and has plenty of space for everyone. Two of the bedrooms have king size beds and the third has one double and one single bed. Each bedroom has its own TV. There is a daybed in the living area and a large flat screen TV.
The area under the house is paved and offers a wonderful breeze and a place to enjoy the outdoors during a break from the beach. You will also find a hammock and a full bath downstairs.
All photos are current and accurately depict the property. Please book with confidence. This property is licensed by city of Folly Beach as a vacation rental - License Number LIC-1-19-200279. Because of the potential of fraud, we would not recommend booking a property through Craigslist or a property not licensed by the city of Folly Beach as a vacation rental.